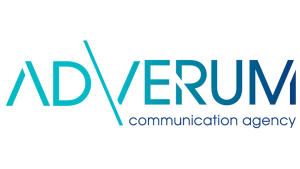 AD VERUM offers communication solutions based on integrated and proactive information management strategies and assessment processes which help to identify the needs with regard to public relations, communication in media and crisis management as well as marketing, advertising and interactive tactics.
We have been actively working in the field of public relations since 2004. Due to our consistent devotion to professional apporach and highly client-oriented manner we have managed to earn the trust of our customers – from small start-ups to large corporations. We follow the simple principle that there are no unimportant clients, small problems or insignificant projects.
Together we can bear and nurture priceless ideas, establish new business contacts and achieve even the most ambitious goals. We are devoted to carefully studying the needs of our clients so we can offer each and every one of them only tailor-made original solutions aimed at differentiating their products and services in the most competitive business environments.
PRGN partner in Vilnius (Lithuania): www.adverum.lt