How can one support aid organizations by simple means?
A commentary by Uwe Schmidt, Chairman of Industrie-Contact and Kinderhilfswerks Eine Welt e.V.

---
Donating your time and skills you're good at
Industrie-Contact (IC) is supporting "Paulinchen" this year without gains (pro bono work). Assistance is provided through public relations as well as through cash donations on behalf of all the clients, instead of sending more or less meaningful Christmas gifts to clients throughout the world.
Paulinchen is an organization that assists children of burn injuries. Yearly, more than 30.000 children are scalded or burned. 6.000 thereof must be hospitilized.
---
Anneliese Stapelfeldt from Paulinchen: "Thank you so very much for giving us such individual and marvellous support during our second press announcement for the DAY OF THE BURN INJURED CHILD. We are very pleased and already we have made numerous contacts since the press release a week ago."
---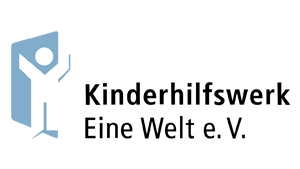 Furthermore, as chairman of the Kinderhilfswerks Eine Welt e.V., I pledge support for the rights of children and youth especially in the areas of education and health in South America, Africa and Asia. This includes the construction of schools and clinics. My tasks entail, managing the NGO, launching projects and sourcing donations. My professional background and my network of associates have always helped me and thus also the charity.
These are two concrete examples of how one can assist, whether as a company or in your private capacity: To list your capabilities, what you are good at and offer this. Most donors are keen to make contributions as specific as possible and decide therefore upon so-called "project-based donations" although I personally recommend unspecific donations which gives more scope of action to the NGO.
«Donations without referring to a specific project» is very often the better way to support the mission of an NGO.
---
More information
Official Website Paulinchen e.V.: www.paulinchen.de
Official Website Kinderhilfswerk Eine Welt e.V.: www.khw-eine-welt.de