Online PR: ProntoPro starts Collaboration with IC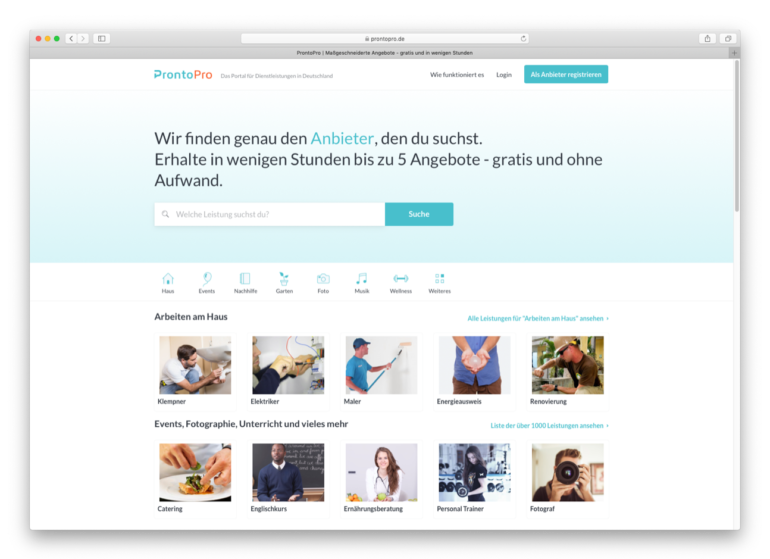 Italy's largest service mediator relies on Industrie-Contact
Industrie-Contact supports ProntoPro, Italy's largest service intermediary, in the area of online PR. The aim is to make ProntoPro known in Germany through online articles. The Milan-based start-up was founded in 2015 and, according to its own figures, is the No. 1 for services in Italy, Austria and Switzerland.
ProntoPro – online marketplace for services
ProntoPro is an online marketplace to bring together service professionals and their customers. Whether plumbers, photographers, electricians or personal trainers – almost every service can be found on ProntoPro. In Italy, more than 700,000 customers have already used the market leader ProntoPro to search for one of around 300,000 registered service providers in the 500 service categories.
---
More information:
Official website ProntoPro: prontopro.de