New PRGN Affiliate: The Conroy Martinez Group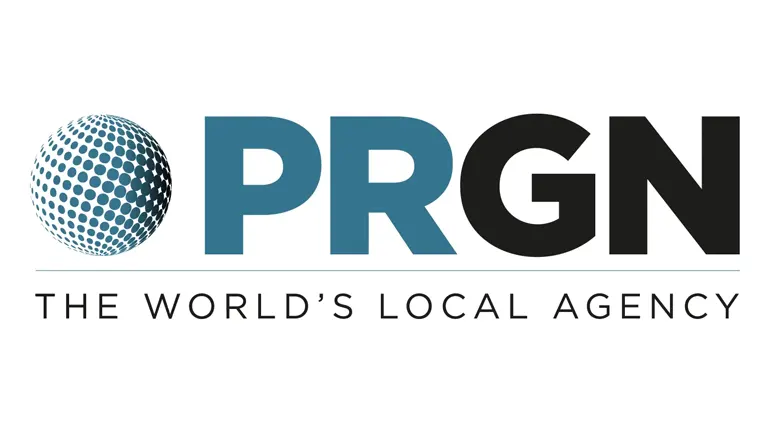 New network member from Miami, Florida (USA)
The Conroy Martinez Group has joined the Public Relations Global Network (PRGN) as its new Miami, Florida member. PRGN is the world's fourth-largest network of independent public relations agencies. The Conroy Martinez Group is the 41st agency to join the worldwide network.
"PRGN is pleased to welcome The Conroy Martinez Group to our flourishing network of independent agencies," said PRGN President Francine Robbens. "It had been a mission for PRGN to have representation in one of the fastest-growing regions of the U.S. The firm has tremendous expertise working with companies in the South-eastern United States but also has great reach into Latin America. Their scope of capabilities and multicultural experience will provide a valuable contribution to the PRGN network."
Headed by President and CEO C.L. Conroy, APR alongside Vice President Jorge Martinez, The Conroy Martinez Group is a bilingual, full-service public relations, marketing and social media agency.
In its 21 years in business, the agency has conducted national and Florida-wide, traditional, social media and marketing campaigns for such clients such as Coca-Cola, Baptist Health South Florida, Miami Seaquarium, Fisher Island and many others. The Conroy Martinez Group has represented clients in a variety of industries, including health care, corporate communications, banking, service industry firms, entertainment, travel and tourism, business, real estate and retail.
"The Conroy Martinez Group is proud to be selected as the Florida agency for PRGN," said Jorge Martinez, Vice President of The Conroy Martinez Group. "We look forward to developing business with our new network partners and working with other like-minded public relations agencies around the globe that share our commitment to superior service and attention to detail."
PRGN announces first-ever Best Practices Award winners during bi-annual conference in Chicago, USA
PRGN is pleased to announce the winners of its first-ever Best Practices Awards. PRGN members from around the globe submitted 104 case studies for the opportunity to win within 10 categories. PRGN announced the winners and runners-up during the 2011 fall conference, September 22-24 in Chicago.
Internal Communications
Multi Communications, Poland
Project: Road to 2015 – ING Life
B2B Communications
L.C. Williams & Associates, Chicago
Project: Manufacturers Face Labor Shortage? Really!
Cullen Communications, Ireland
Project: 2010 Press Ad of the Month/Year Awards
LVBA Comunicaҫão, Brasil
Project: Ovi Expedition II
Consumer Communications
Spider PR, UK
Project: The REAL Election
The Fearey Group, Seattle
Project: Sleepless in Seattle: Hosting the World's First Sleep-Up
GroundFloor Media, Denver
Project: Qdoba Mexican Grill "Food Lovers Fighting Burrito Boredom"
Crisis Management
Perfect Relations Pvt. Ltd, India
Project: Media/Crisis Management for Citibank
Stevens Strategic Communications, Inc., Cleveland
Project: Independent BP Dealers – Oil Spill Crisis
The Harrell Group, Dallas
Project: A Media Communications Tool Kit for May Kay Global Managers.
Public Affairs & Lobbying
Xenophon Strategies, Washington, DC
Project: Stop Oil Speculation Now Campaign
CROS, Russia
Project: The All-Russia Population Census 2010: Everyone Matters!
Cabinet Privé de Conseils, Switzerland
Project: Say "Yes!" to the MEG! (Museum of Ethnography in Geneva)
Social Campaign & CSR
CROS, Russia
Project: The All-Russia Population Census 2010: Everyone Matters!
Cullen Communications, Ireland
LITTER TWITTER
L.C. Williams & Associates, Chicago
Project: "Get Alarmed" Campaign
Corporate Communications
Multi Communications, Poland
The Naked Truth about Insurance
Adam Friedman Associates, New York
Project: Turner Construction Green Building Campaign
Currie Communications, Australia
Project: Australia Post Australian Legends Award
Event
Spider PR, UK
Project: The REAL Election
CooperKatz & Company, New York
Project: The Philadelphia Eagles Kick Off Renewable Energy at Lincoln Financial Field
Spider PR, UK
Project: The UK's First "Doggy Diner"
Green PR
CooperKatz & Company, New York
Project: The Philadelphia Eagles Kick Off Renewable energy at Lincoln Financial Field
Stevens Strategic Communications, Inc., Cleveland
Project: Eriez P-REX: The Beast is Unleashed
Cullen Communications, Ireland
Project: The Green Press Partnership – Transforming Ireland's Paper Supply Chain
Social Media
The Fearey Group, Seattle
Project: Sleepless in Seattle: Hosting the World's First Sleep-up
CooperKatz & Company, New York
Project: Help Petfinder Adopt the Internet Day
Cullen Communications, Ireland
Project: LITTER TWITTER