Media transformation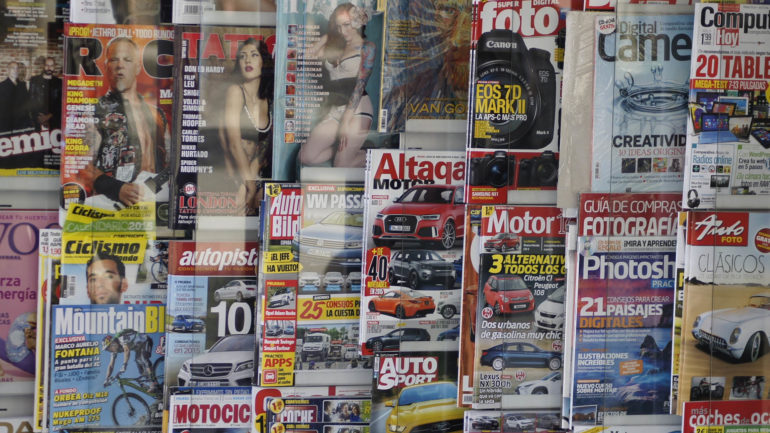 Who are the most important opinion leaders for PR professionals?
The classic print media are still losing circulation, while special interest titles are gaining in importance. The influencer hype has also passed its peak. What does this mean for the PR industry? News aktuell interviewed journalists, PR professionals and influencers at the same time for the Trendreport 2019 in order to analyse the self-image as well as similarities and differences between the three communication groups.
Initially, 510 press offices and PR agencies (multiple answers) were asked which influencer groups are particularly important for their work. The result is clear: the journalists are at the forefront with 86%. While journalists continue to play the biggest role for PR drivers, the importance of social media influencers is rated lower (bloggers 24%, social media celebrities such as Instagrammers and Youtubers only 18%). Instagrammer and Youtuber are more important for PR agencies (30%) than for press offices (11%).
In addition, other influencer groups play an important role for press offices and PR agencies: specialists/experts with 58% and employees of their own company, so-called corporate influencers with 39%.
Social media campaigns as PR tools
Nevertheless, social media campaigns are an important PR tool to increase awareness (51%). Especially large agencies with 51 and more employees rely on influencer campaigns. In smaller agencies (less than 5 employees), every second agency refrains from doing so.
Important parameters for campaign planning with influencers are interactions, follower figures/account growth and generated leads/conversions. Influencers with a high number of followers (>50,000) in particular provide this data in order to qualify as professional partners for a PR campaign (twice as often as influencers with a number of followers <10,000).
Journalists: Self-confidence still high
But back to the journalists: despite the crisis and declining circulation, they have not lost their self-confidence. 43% of the respondents said that they have an increased influence on public opinion, mainly due to an increase in reach. Among PR professionals, 58% believe that their influence has increased (by increasing reach, credibility and content levels). And the influencers? 63% also consider their influence on public opinion formation to have increased significantly. Here, too, reach plays a decisive role alongside the improvement in the level of work content.
All respondents criticised the factors lack of time, insufficient budgets and too few employees, which make their work more difficult.
The triad thus continues, although the future opportunities of the industry are judged with mixed feelings: While PR professionals and influencers look positively to the future (86% and 90%, respectively), journalists have mixed expectations: 53% assess the future as rather bad, primarily due to the economic problems in the media industry, with falling demand for content and readers' lack of willingness to pay triggering this assessment. PR professionals, Youtubers, Instagrammers and bloggers, on the other hand, look very positively to the future (90% of all respondents).
Conclusion: For PR professionals, journalists and social media influencers alike, digitization is the most important engine for a successful future.
Own website(s), Facebook, Instagram, Newsletter, Twitter, Youtube, own Blogs, LinkedIn, Xing and Messenger services are thus further on the advance.