Love Brands 2021 in the DACH Region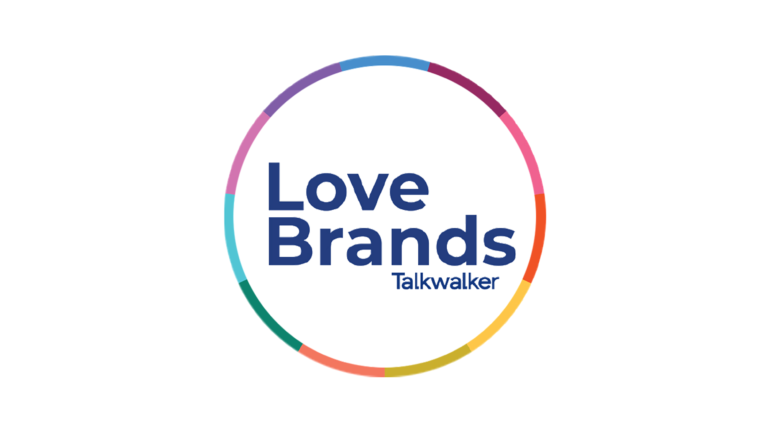 The Most Popular Brands in the DACH Region
What are the Lovebrands 2021 in Germany, Austria and Switzerland? They were determined by Talkwalker from 1,228 brands worldwide. Here, the focus was not least on which brands were able to build and maintain a relationship with their customers under pandemic conditions.
The term "Love Brands" goes back to Saatchi & Saatchi managing director Kevin Roberts. Back in 2005, he understood this to mean those brands that emotionally connect consumers to a brand. Talkwalker explains it this way, "Brand love is a tangible way to measure the connections that have been built between brands and consumers. This can be determined using metrics such as engagement, sentiment and conversation analysis."
The 5 Love Brands in Germany, Austria and Switzerland
OBI recognized early on that Pandemic and Lockdown would motivate people to do things in their own homes. In less than two years, OBI has managed to add over 130,000 subscribers. Posts, stories and reels are featured. Followers are encouraged to interact with DIY content using the hashtags #youroriginal or #everythingmakeable. Direct questions are also posed in image captions and calls to comment. In this way, DIYers become brand ambassadors. In addition, OBI has implemented influencer collaborations.
The audio expert Sennheiser has also understood how to use the Corona time for itself. Those who are at home a lot have more time for music and other audio offerings. In addition, when working from home, headphones and microphones are important parts of working life. This has led to increased reviews and recommendations in forums. Numerous collaborations were implemented with influencers and content creators.
The drugstore chain Rossmann developed hygiene concepts and addressed current issues. The YouTube and Instagram channels were the main focus. The activities included competitions, reels and posts on current topics and products as well as shopping hauls, i.e. online videos published by private individuals to present freshly purchased products. Rossmann also scored points with corporate social responsibility activities. For example, violence against women was addressed on International Women's Day.
Who doesn't know the iconic Swiss Army Knives? But not everyone knows that the company behind them is called Victorinox. This brand also knew how to handle the pandemic well, with more cooking at home and walking or hiking in nature. Victorinox was able to motivate the community to publish its own content on leisure activities online. The company also recognized the potential in influencer marketing. On YouTube, for example, it was possible to see chefs recommending Victorinox knife sets and linking to them in the info box.
The specialist in high-quality power tools for professional craftsmen wanted to know from its customers what experiences they had with Festool. These were to be posted and linked to the hashtag #festoolme. Reposts on the company account, influencer videos, YouTube instructions or in forums rounded off the action package.
Talkwalker's full report can be downloaded here.