IC wins 7 new customers in 2017
Latest additions: Bremen-based start-up Profishop.de and Hamburger vehicle fleet risk management company Auto Fleet Control (AFC)
2017 has been a great year so far for Hamburg-based PR agency Industrie-Contact (IC), with already gained seven new customers. Bremen-based start-up Crowdshop GmbH is the latest addition to our customer base. B2B online shop Profishop.de offers small and medium-sized companies (SMEs) in the manufacturing industry over 300,000 products at low prices. Industrie-Contact has been handling their PR since August. Previously, Auto Fleet Control GmbH (AFC) decided to cooperate with IC. A leader in its field, AFC offers innovative, digital solutions in vehicle fleet damage and risk management. IC has been responsible for their press relations and newsletters since July.
Solvay Dental 360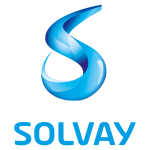 US company Solvay Dental 360 caused a stir this year with its polymer-based removable partial dentures (RPDs) at world-leading dental trade fair IDS in Cologne. Industrie-Contact was in charge of live communication there, organizing 16 press events and scoring numerous high-quality releases. The agency also provided media support during the German Working Society of Dental Technology (ADT) congress.
Glunz AG (Sonae Arauco)
German wood-based panel manufacturer Glunz AG is now part of Sonae Arauco AE, a Portuguese-Chilean joint venture for which Industrie-Contact has also taken over live communication. We arranged 13 press appointments for them at the Interzum, the leading trade fair in Cologne.
NaturaPunkt GmbH
NaturaPunkt GmbH launched Cardiotonic, a dietary supplement for strengthening the cardiovascular system, on the German market. Our tasks here consist in classical press work and ad development support.
Zervant
Finnish company Zervant develops accounting software for sole proprietors, self-employed, freelancers and small businesses. IC has supported Zervant in blogger relations and online PR.
Satisfyer & partner
Industrie-Contact has secured itself an international PR budget with the growing sexual wellness market. The products are a series of pressure wave vibrators for women marketed under the brand Satisfyer, and a series of vibrators for couples known as partner toys – hence the brand name partner.
By providing press work and organizing journalist and blogger events, we work on making the vibrators known to the public. With its membership to the Public Relations Global Network (PRGN), Industrie-Contact is also able to provide support to customers in France, the UK and beyond.
Uwe Schmidt, the agency's executive director, told PR-Journal:
"In the past twelve months, we have been intensively optimizing our website for search engines, and are now reaching many more potential customers than we did before. This means that we can be found very quickly both in Germany and abroad. Until now, our international network and direct contacts had always been our most important source of new customers. Now, SEO has taken over."
About Industrie-Contact
Hamburg-based PR agency Industrie-Contact (IC) has been on the market for almost 40 years. IC offers the full range of modern communication: classical and online PR, blogger and social media relations, onpage and offpage SEO as well as live communication. The agency has been an active member of the Public Relations Global Network (PRGN), one of the world's largest owner-managed PR agency networks, since 2002. In 2014/15, IC held the PRGN presidency, steering about 50 international associated agencies. Being part of the PRGN means for IC that we can also offer international communication campaigns and help find agency partners abroad. IC's other areas of expertise include: Beauty, Medicine & Healthcare, Tourism, Food & Beverage, Industry, Logistics and Automotive.
---
More information
Profishop: www.profishop.de
AFC: www.autofleetcontrol.de
Solvay: www.solvay.com
Sonae Arauco: www.sonaearauco.com
NaturaPunkt: naturapunkt.de
Zervant: www.zervant.com
Satisfyer & partner: www.satisfyer.com