IC starts 2017 with three new clients
Medicine, Healthcare and Technology
For the Hamburg-based PR-agency Industrie-Contact (IC), 2017 kicked of with the successful acquisition of three new clients: Solvay (USA), Datamars (Switzerland) and Zervant (Finland).
Solvay: Trade Fair Support at the IDS in Cologne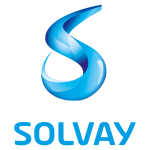 IC is going to assist the American company Solvay, whose HQ is located in Belgium, with its PR-activities around the trade fair IDS (Internationale Dental-Schau). The IDS is the leading trade show for dental business and will take place in March 2017 in Cologne.
The cooperation between IC and Solvay is managed by two US-based partner agencies (Pointward & Bellmont), also working for Solvay.
Datamars: Public Relations for German Trade Media
For the Swiss company Datamars, IC is going to manage Public Relations with German trade media. Datamars is a leading global supplier of high performance unique-identification solutions, specialized in RFID technology. Its technology, amongst others, is used in the textile industry, which will be at the center of IC's public relations efforts.
Zervant: Online-PR for Online Service
For the Finnish company Zervant, IC will raise awareness of its billing, accounting and time-tracking software, which is especially useful for freelancers and small and medium enterprises (SMEs). The initial focus is going to be on Blogger Relations.
Core Competencies of IC in High Demand
All three newly acquired clients are putting their trust in IC's technological and medical know-how as well as the agency's international experience. Public Relations in the field of medicine & healthcare and technology has been at the core of IC's competences since its foundation in 1979.
About Industrie-Contact
Since 2002, IC is member of the Public Relations Global Network (PRGN). IC's longstanding international experience allows the agency to understand the varying expectations of clients from different cultural backgrounds and enables it to adapt its communications according to different requirements. IC attaches great importance to advising international clients so they can understand the specific requirements of the German media market in order to ensure a successful collaboration.